Remote Learning and Blended Learning
On this page you can find full details of our procedures in the event of school needing to utilise either blended learning or remote learning. This includes: parent guides, our policy, top tips and some useful general resources to support home learning
Learners can access the work in your individual account here: Pupil Seesaw Login Page
The Leader of Remote Learning at Dinnington Community Primary is Mrs S Reason.
Any parents requiring technical support with online learning can email:
remotesupport@dcp.wwpat.org
Virtual worry box
We also have a virtual worry box set up where if you need to share a worry you can share any worries with your teachers. Just email worrybox@dcp.wwpat.org.
Frequently Asked Questions . . .
Following the first few days of remote education, will my child be taught broadly the same curriculum as they would if they were in school?
We aim to align as many areas of the curriculum remotely as we do in school wherever possible and appropriate. However, we have needed to make some adaptations in some subjects. For example, we are planning an Art/DT week near half term so that we can ensure pupils have access to suitable art supplies. We also ensure the most important knowledge blocks in each subject are prioritised in Geography/History/RE and Science. Whilst PE curriculum content will also be adapted to account for the lack of suitable resources at home.
How long can I expect work set by the school to take my child each day?
Daily Expectations

Approaches to teaching pupils remotely.

EYFS (FS1 and FS2)

(Up to 3 hours per day)

FS1 (Nursery) - will be provided with a home learning pack via email. This will provide a range of activities for parents and children to do together at time most suitable for our youngest learners. A daily live storytime session.

FS2 (Reception) – A daily live teaching session, work on Seesaw will focus on the core elements of the EYFS curriculum (Phonics, Reading, Writing, Maths) and a bank of activities with be provided to cover other areas of learning. There will be a combination of screen and non-screen related activities, and access to decodable reading books.

KS1

(3 hours per day

minimum expectation)

This is made up of a combination of live teaching sessions, remote learning activities on Seesaw and links to government approved online lessons. This can be broken down into smaller chunks throughout the day.

As soon as possible children will be provided with the guided reading text and a selection of decodable reading books where appropriate.

KS2

(4 hours per day

minimum expectation)

This is made up of combination of live teaching sessions, remote learning activities on Seesaw and links to government approved online lessons. This can be broken down into smaller chunks throughout the day. As soon as possible children will be provided with a copy the relevant guided reading text.
How will my child access any online remote education you are providing?
The school will use the online learning platform Seesaw for delivery of remote teaching content. Children are familiar with this platform as it is used in school within our blended approach to learning. Children will have their own Seesaw account login and can complete and upload their learning to their personal portfolio daily. Activities will all be accompanied by a pre-recorded video or audio explanations. The online teaching sessions are delivered via Zoom.
If my child does not have digital or online access at home, how will you support them to access remote education?
We recognise that some pupils may not have suitable online access at home. The school will make contact with families and identify those with limited access to digital devices. Families will be able to indicate their need for additional devices via the school email and we will provide loans of ICT equipment where possible. In the event of a national lockdown and where a household does not have an intent connection we will work with parents to try and provide work via alternative means. We will also endeavour to provide regular links to useful home learning resources via Twitter and the school website.
How will my child be taught remotely?
We use a combination of the following approaches to teach pupils remotely. The approach will meet the age and needs of the pupils:
Live teaching (online sessions)
Recorded teaching (e.g. video/Audio recordings made by the teacher, Oak National Academy lessons. Letters and Sounds phonics videos.
Printed paper packs produced by teachers (for identified children)
Commercially available websites supporting the teaching of specific subjects, including video clips or sequences.
What are your expectations for my child's engagement and the support that we as parents and carers should provide at home?
The school will endeavour to help parents to support their children to access remote learning. We appreciate the difficulties that this entails, particularly for parents who are also working from home or where there are multiple siblings in the household.
Where possible the activities provide will be delivered in a way which promotes independent access for all children. In KS1 and KS2 the work will be released by teachers to closely resemble the timings of the morning activities in class. This promotes the familiar school routine and ensures teachers can provide timely feedback. We would encourage parents to set a daily timetable wherever possible to keep the workload manageable. Pupils should be encouraged to take regular breaks throughout the day.
How will you check whether my child is engaging with their work and how will I be informed if there are concerns?
Teachers will monitor the level of pupil engagement with remote learning daily and where work is not completed make contact with parents over the phone to see if they can help. A member of SLT will make at least weekly checks of the remote learning log and will make any follow up calls to parents where engagement still continue to be a concern.
Each week phase leaders will monitor that the work on Seesaw is of sufficient quality and contributes to high quality transferrable knowledge.
The SENDCO will check work for SEND pupils is in line with IEP targets and is pitched appropriately.
Assessment and feedback
We will provide ongoing feedback to pupils either via Seesaw or via whole group zoom sessions/pre-recorded videos.
We will use a range of different means to assess pupils understanding including:
online quizzes (like Kahoot)
opportunities for pupils to read aloud to assess fluency.
End of unit tests (for example in Maths)
End of week tests in foundation subjects
Home Reading Advice:
Daily Phonics Lessons:
Oak National Academy Lessons: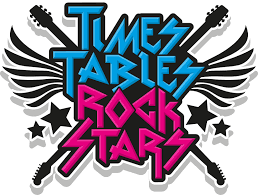 Follow the below link to take you directly to the Times Table Rock Stars where your child can practise their times tables to their heart's content! Do not forget to keep an eye out for weekly updates and battles that are taking place across the school.
As your child progresses through school, it is important that their fluency in mental recall of multiplication and division facts progresses too.
The national curriculum and times tables: what does it say?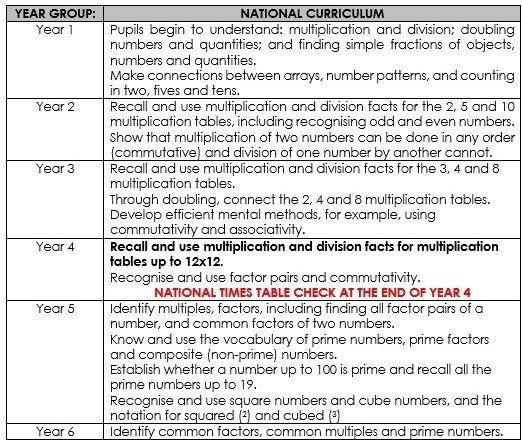 Full list of useful websites for Home Learning
Safe Remote Learning
Safeguarding considerations are essential to making remote learning safe and effective for staff and pupils alike.
Remote learning is something many schools are either exploring or engaging with while schools closures are in effect. There is a lot of information and advice out there to help schools embed safeguarding protocol within this method of communicating and learning.
Advice on remote learning and safeguarding
Information on livestreaming and webcams
Need more help?
If you're a professional working with young people you can contact the Professionals Online Safety Helpline (POSH) for further advice and support:
0344 381 4772 (Mon-Fri 10am – 4pm)
Email: helpline@saferinternet.org.uk