Uniform
Dinnington Community Primary School Uniform Policy
We hope you appreciate the benefits of having a school uniform. We thank parents for recognising the importance of dressing smartly in contributing to the high standards and expectations of our school. The uniform also helps to raise the profile of the school within in our local community and beyond.
Our policy for children's school uniform is based on the following beliefs and therefore, children who do not follow our uniform policy will be provided with uniform to change into at school so that we can ensure that all children feel equal and we continue to set high and consistent expectations.
We believe that:
A school uniform promotes a sense of pride in the school
Creates a feeling of community and belonging
Raises the profile of the school within in the local community and beyond
Is practical and smart
Identifies the children within our school
Makes children feel equal to their peers in terms of appearance as everyone has the same
Our Whole School Uniform:
Red cardigan or jumper (no hoods)
White or Red polo shirt
Grey or Black school trousers or shorts, skirt, pinafore dress.
Red gingham summer dress or blouse
Black school shoes (no trainers please)
Red collared fleece (optional)
Jumpers, cardigans, t-shirts and fleeces with the school logo embroidered on the front can be purchased from the school office. You can also purchase the logo to attach yourself. We do not insist that children wear uniform with a school logo.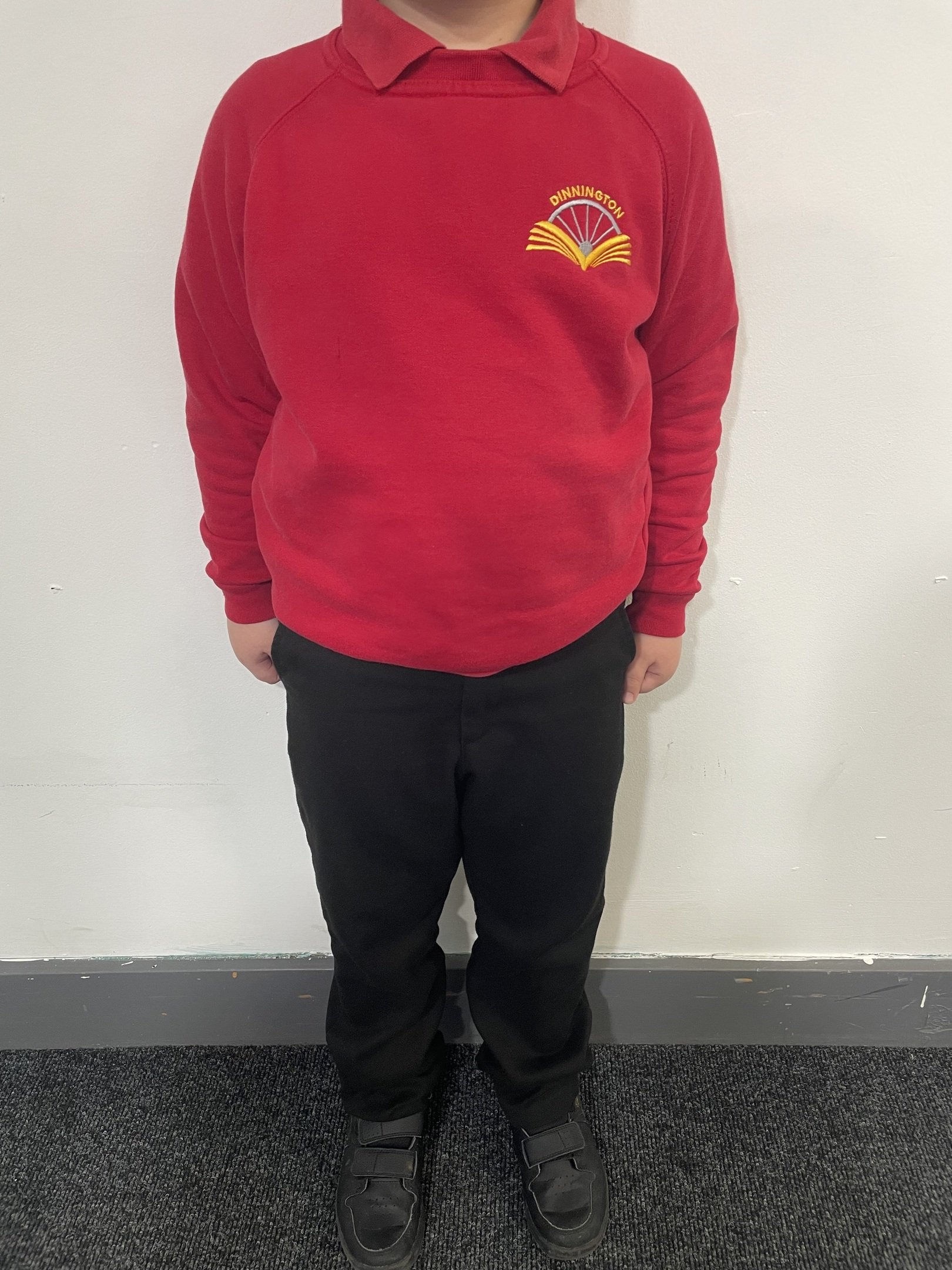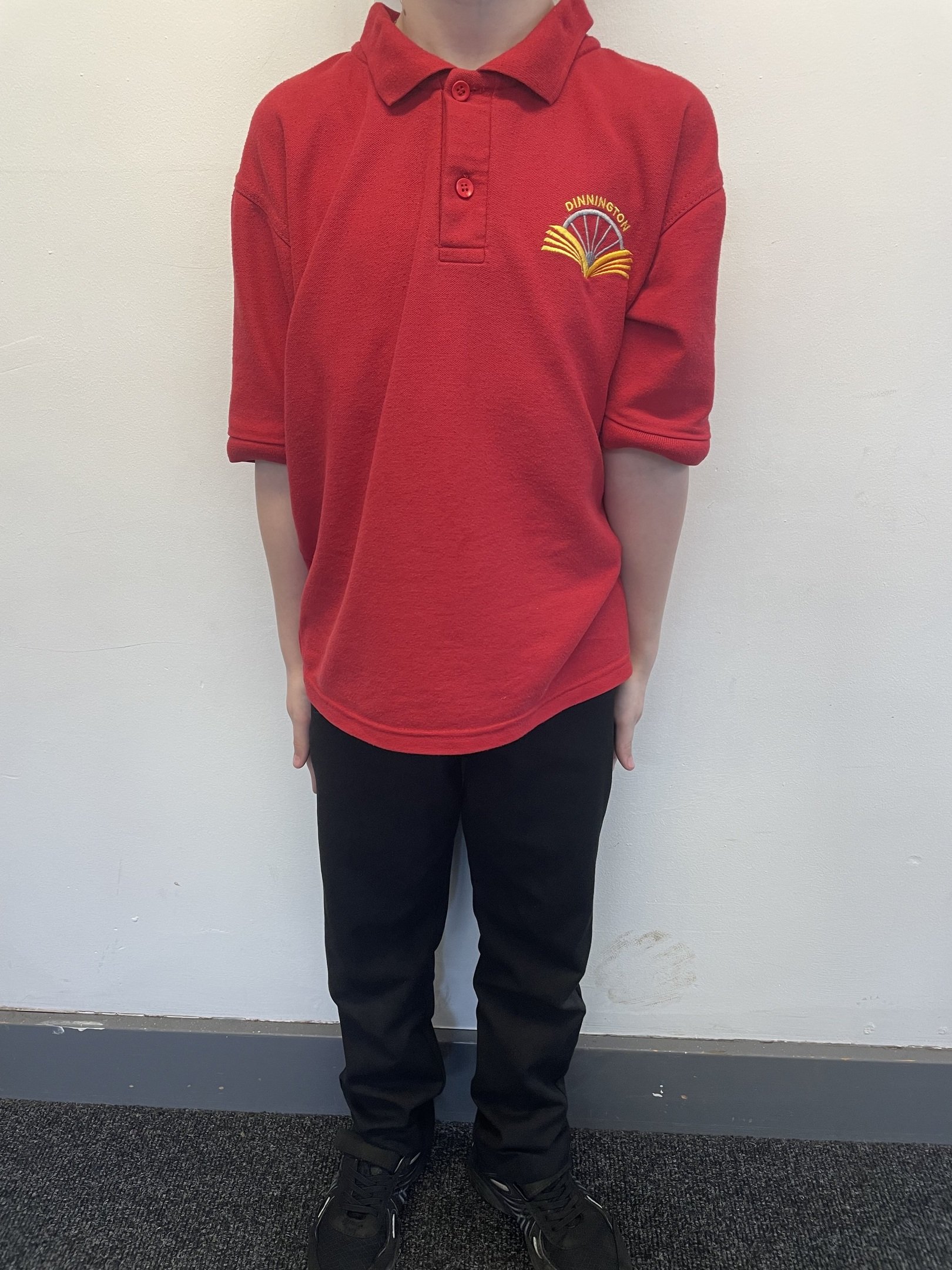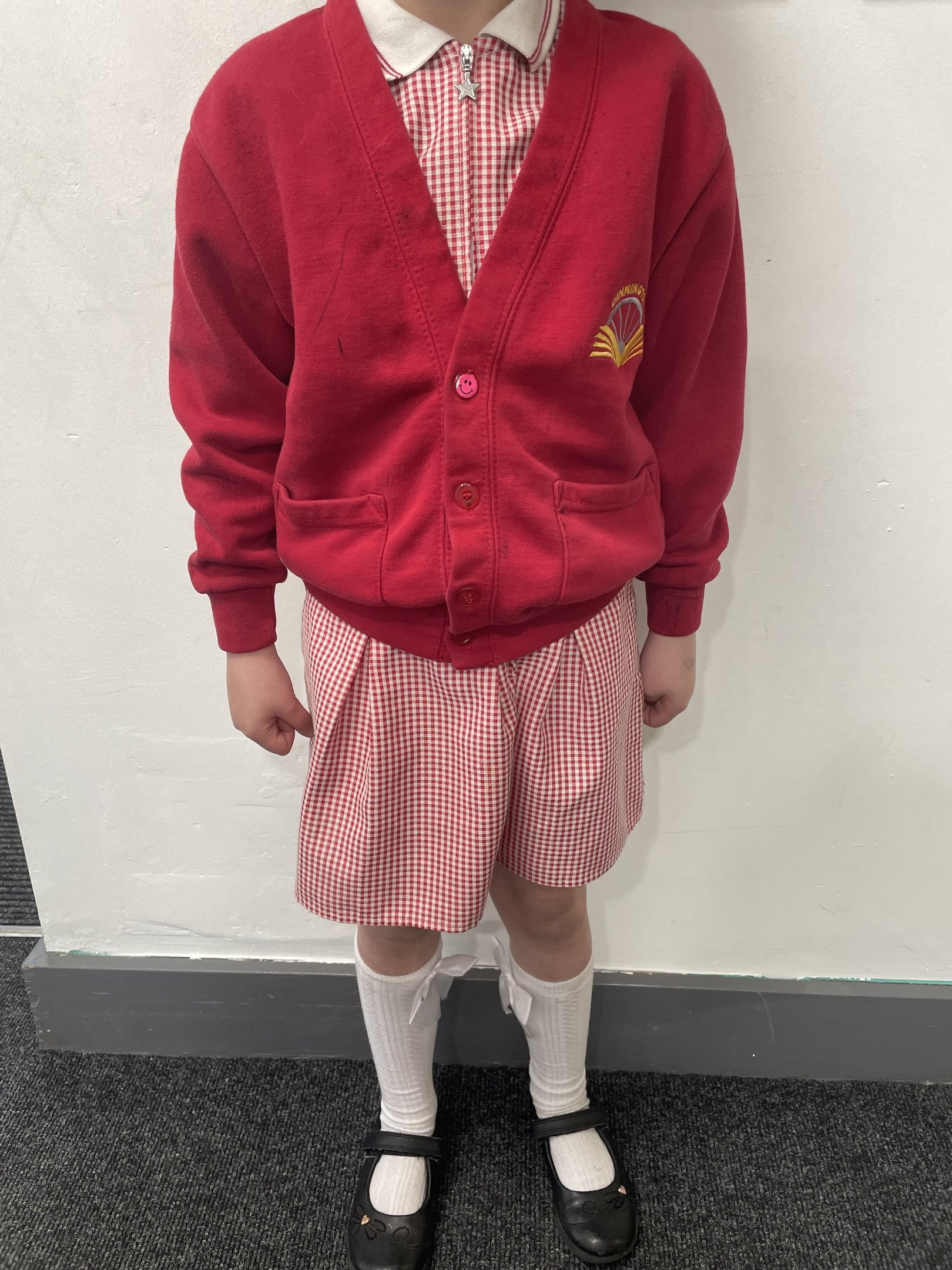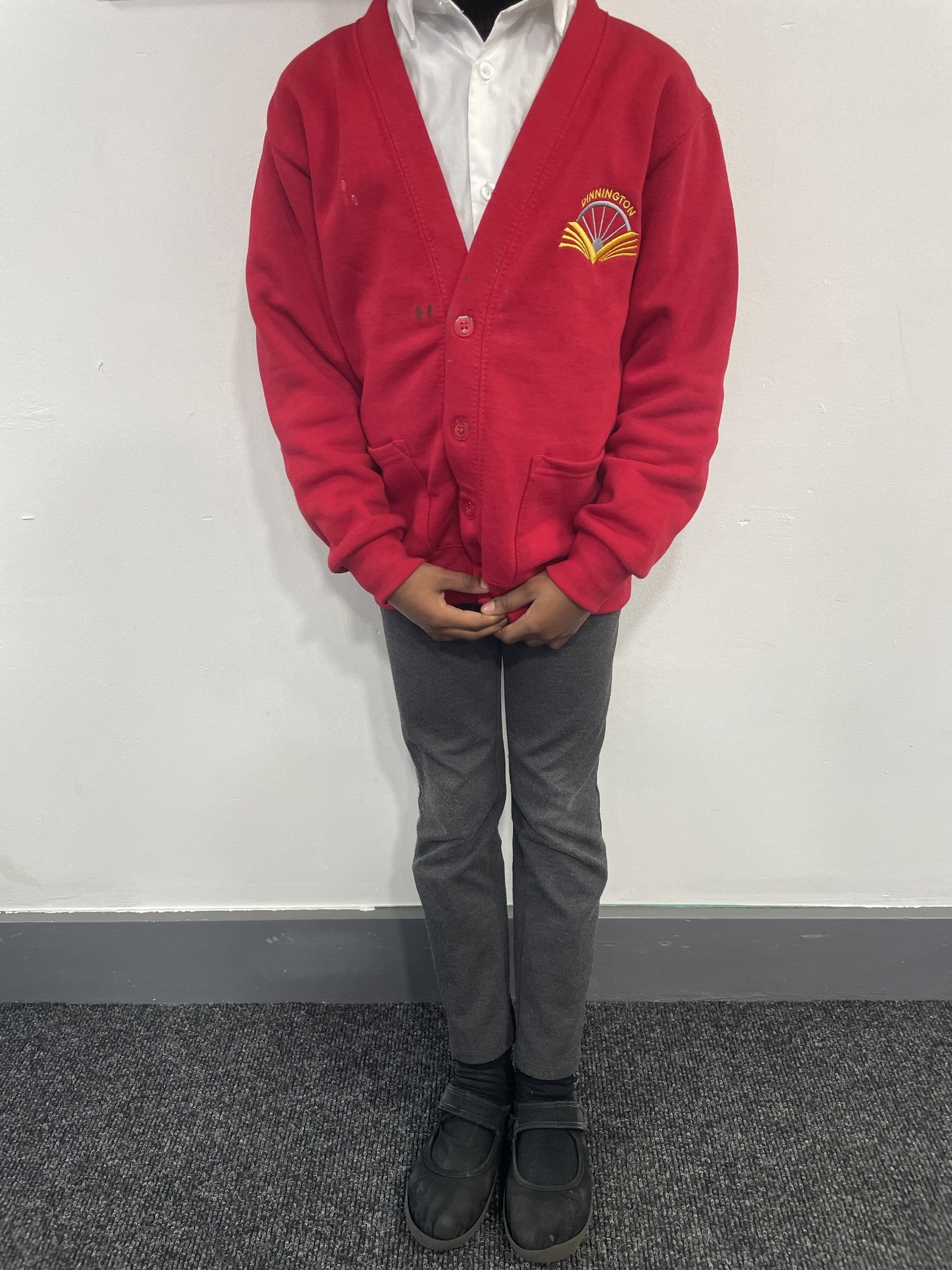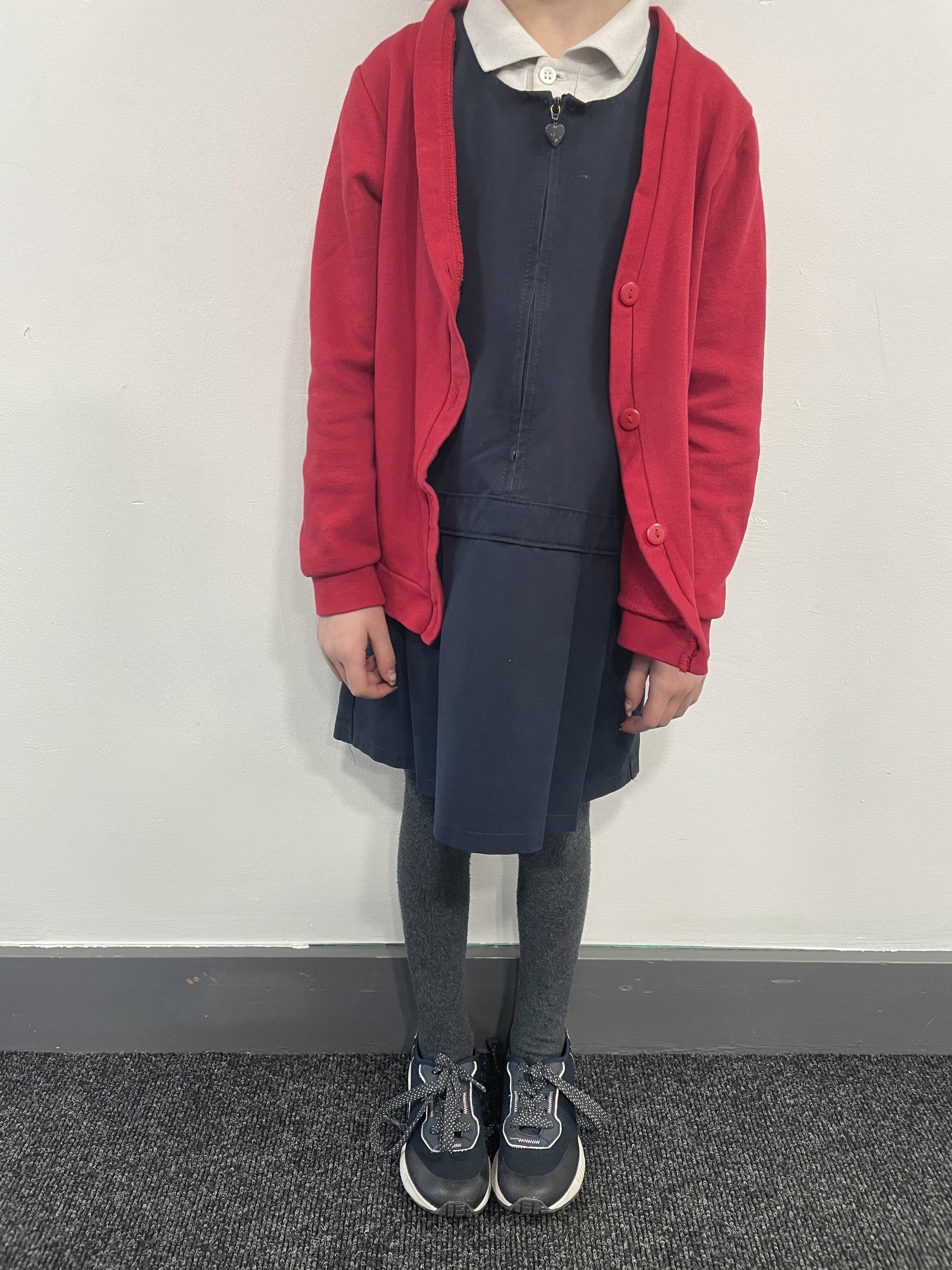 PE Kit
It is essential that all children bring a P.E. kit to change into for P.E. for health and safety reasons.
PE kit consists of black shorts and a white or red t-shirt.
A black or grey tracksuit and/or black or grey sweatshirt and jogging bottoms can be worn for outdoor P.E.
Children will also need trainers for outdoor P.E.
PLEASE ENSURE ALL ITEMS OF CLOTHING AND SHOES ARE NAMED.
Jewellery
The wearing of jewellery is not permitted for safety reasons, with the exception of small stud earrings and watches. We advise against children having their ears pierced during the school term as they must be removed during PE lessons and for swimming. Smart watches are not permitted in school.
If you have any questions or need some help, please ring the office on 01909 550034.